Welcome to the website of farm tourism house "Agroturystyka u Basi". If You want to get rest and forget about every day worries and responsibilities We gladly invite You to the land full of forests where You can find mushrooms and blueberries and region of lakes well stocked with fishes which is a true paradise for fishermen.
House is placed in village Brzeźno Szlacheckie on Cassubian lakeland surrunded by lakes ( such as Gwieździniec,. Gwiazda, wiejskie Mały and Duży Brzezinek) forests and moraine hills(up to 200 metres AMSL).
Our farm tourism house has accomodation facilities for 22 guests, summerhouse for outdoor parties, grills and bonfires. In summer it is possible to use the swimming pool as well.
We warmly invite You for a common rest on Cassubia!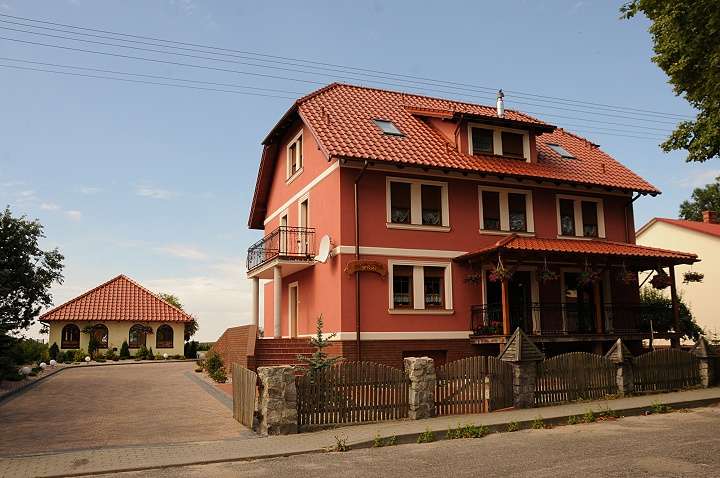 See the gallery